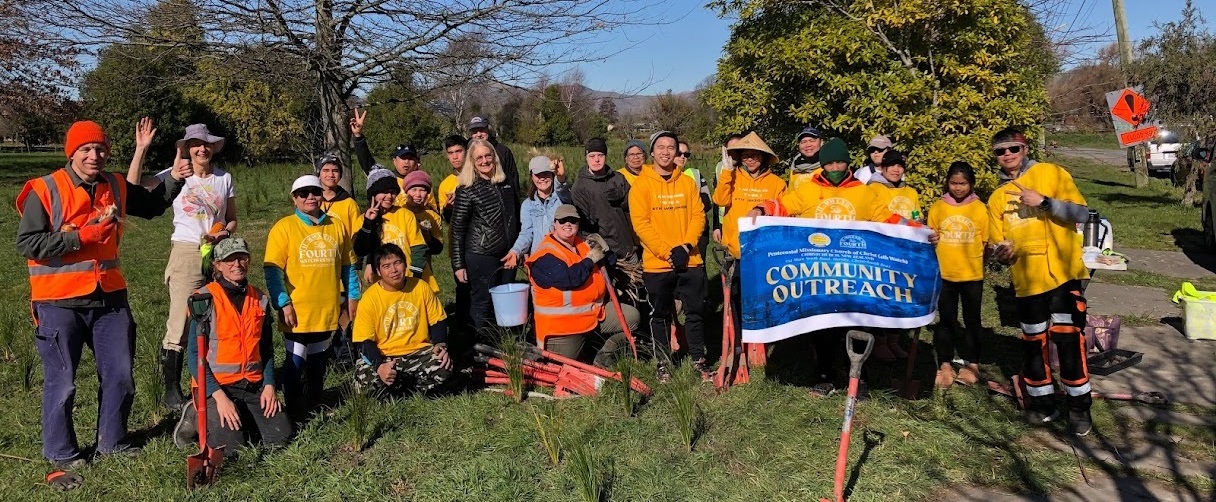 Blog
Rotary Trees
As at 21 September 2022 the project team at the Dallington / Otautahi Urban Forest project will have planted 10,500 plants over the winter season.
This has been achieved with the help of many wonderful volunteers from a whole host of different businesses and organisations as well as members of the local community.
This sees the completion of planting for the Rotary Peace, Remembrance and Community Forests Trust, and the project team wish to thank everyone who has been involved.
No doubt we'll now be having a wee celebration after the planting of the final 400 plants.
Donna Lusby is Conservation Officer, Conservation Volunteers New Zealand | Te Ohu Tiaki Taiao o Aotearoa
Photos from the last plantings