News
Rotary Trees
Located 50 kilometres from central Auckland on the region's south eastern coast, two kilometres west of the small coastal settlement of Kawakawa Bay, the parkland at Waitawa is sited on a headland in the Tamaki Strait. The 188 hectares of parkland comprises a number of landscapes including: coastal and exotic forests, actively farmed pasture land, three small peninsulas and two beautiful coastal bays, with access to a third. The north-western and north- eastern part of the site falls down steeply from the ridge, which runs southwest to northeast towards Wairoa and Waitawa Bays.
Several small gullies and minor ridges bisect this coastal slope.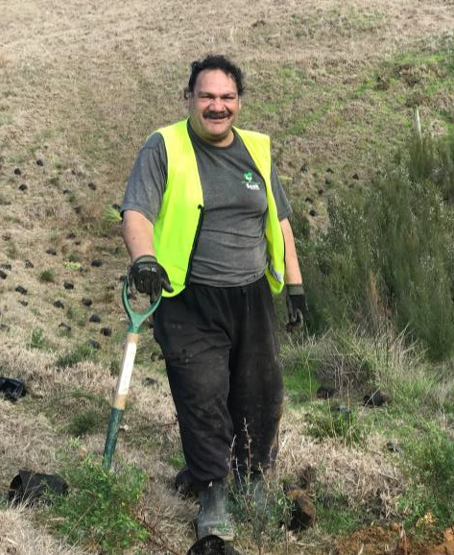 Waitawa Regional Park was previously a site for explosives manufacture until it was converted to farmland and pine forestry. Only a few remnants of native forest and wetland remain on the park. One of the management objectives for this park is to restore and protect these remaining forest and wetland remnants through an active native revegetation programme. Regional Parks collectively plants at least 8ha of native vegetation annually. The site at Waitawa contributed approximately 1ha of planting to this programme.
The planting programme
With 9000 trees to get planted in just a few weeks CVNZ employed several strategies.
Firstly, we ran two training days for the Conservation Work Skills (CWS) team. This is a nationwide CVNZ initiative to upskill teams of 10 on the Job Seekers Benefit over a period of 3 months, delivering outsourced and field-based training in all aspects of the conservation industry. Skills gained on this programme included plant identification, planting techniques and large-scale restoration strategies.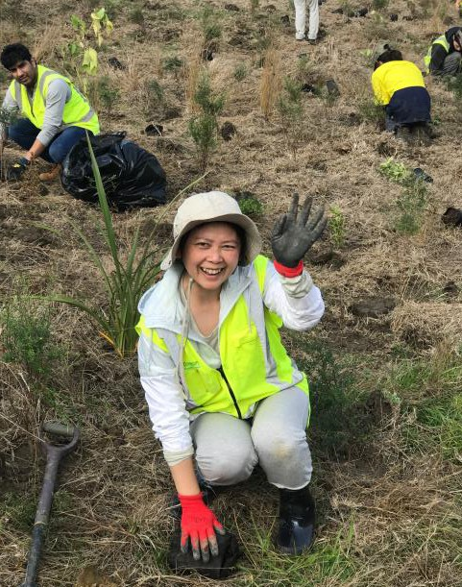 Secondly, we facilitated two volunteer events on 17th and 29th July. These were well attended and offered volunteers an opportunity to get out of the city and enjoy one of Auckland's majestic regional parks and at the same time contribute to the biodiversity of Waitawa Regional Park and their community.
And finally, we employed a planting team of 4 who steadily worked their way through the planting site, ensuring high planting quality. They were assisted daily by Auckland Council Regional Parks rangers who transported plants and provided plant placement guidance and other logistical support.
...............................................
The Commemoration event
To celebrate Rotary's Peace, Remembrance and Community Forests Trust Programme CVNZ facilitated a community planting day on Wednesday 29th July.
It was attended by 22 volunteers which included 3 members of the Papakura Rotary Club. We acknowledged the contribution Rotary has made over the past 100 years to New Zealand society and we also highlighted that the trees being planted today were a symbol of the perpetuity of Rotary.
We encouraged volunteers to re-visit the site in 5, 10, 20 years to view the change over time and appreciate the contribution they made to protecting our natural environment.
The event finished off with a barbeque, generously cooked by the Rotarians.